Randy's Ramblings 5th October 2011
In this Post
* Catch Up
* Cool Competition Time
* Repeat of the Free WP Themes
* Sign Off
=====

* Catch Up
Hello again to a belated post… Yep I intended getting this up a few days ago!
Thank goodness I'm in charge of what and when I do what I do…lol

So – quick catch up before we get into the Competition stuff

The Free Wordpress Themes have been really popular, So I'm repeating the details again for those who were thinking about using them…. SERIOUSLY – Use them to build your list and as gifts for giveaways you join through the easy to use PBG site!!!
My Saturday meet up was cancelled due to the weather being so flipping fantastic (IN OCTOBER!!!!). Everyone stayed home to either get stuff done or have some family time!
Rachel and I took her girls and the new addition (Zeta) to Osmotherly for the day complete with picnic, and walked around the reservoir.
I didn't feel much like working after a great night out around Northallerton with some Friends and Family …. See if you recognise anyone:
Left to right Dan Sumner, Terry Dollard, Rachel Tombling, Randy Smith, Kim Smith(Daughter number 3), Simon Hodgkinson, Dave Nicholson.
That was just after we had enjoyed a gorgeous Chinese meal, and before the Captain Jackie Bull Meisters. (I can't go into any further details in public – other than to say 7 shots in one glass (rounds of) has to lead to an interesting night!

)
Anyways – Work wise, I've been addicted to buying up heaps of WSO's from the warrior forum as every man and his dog now seems to be promoting each and every WSO as the best thing since sliced bread!!… and some are good – but I have noticed that although the prices are cheap – there is a lot of stuff that I have added to the folder – "One Day when I get time"!!!. So that seems to go against the advice I always give about buying stuff…lol
I did pick up a few bits that are helping with my offline site, so it's not all bad

Then yesterday I drove up to see John Thornhill, for a catch up and meeting about the partnership to success program I help him with.
(that is really having some positive results for his new 'partners', so if you have a large chunk of change and want to know more about guaranteeing your success in building a solid and profitable business – feel free to send me a support ticket with your phone number. But be warned – it's not cheap!)
So – back to what you can get cheap…  or free even

… Competition Time (see below)
Chat soon
Randy
=====
* Competition Time
Cool Camtasia Competition – Be In It To WIN It!
OK Finally, I am announcing the competition details

I did say I wanted to make it something anyone and everyone could have a go at winning.
Therefore it WONT be who gets me the most sales etc.
I have 3 snagit and 3 camtasia licenses up for grabs 
Naturally I'd like to see my subscribers benefit, but to make it fair and comply with UK prize draw rules, I have to alloow anyone to enter.
So here's what's required to enter:
1 – You simply need to send traffic to my blog by creating a piece entitled:
My Favourite Freebie I Got From Randy Smith
(or Favorite depending on where you live)
Then go on to describe which of the many freebies I have given away either on my blog or on my subscriber gifts page has proved to be most useful to you and why. The piece must include a link back to my blog.
When I say the piece – I use that in broad terms. So it could be a blog post, email, video, tweets, facebook comments, or anything else that will send traffic back to my blog!
2 – You must comment on THIS post to let me know you've entered.
—-
That's It – As simple as that!
I'm hoping this means that even newbies can enter.
In terms of winning – there will definitely be a Camtasia license for whomever sends the most traffic. The other 2 camtasia, and the 3 snagits licenses will go to a random drawing from all the enteries.
So there you go – an easy and simple competition to enter.
So even if you don't need a license – you could enter to win one to give away to your subscribers?
The last day of the competition will be the 31st October and winners will be drawn and annopunced during the first week of November.
Good Luck


Randy
=====
* Repeat of The Free WP Themes

This freebie has proven very popular both in terms of my readers – and in the coupld of giveaways I've added it to already. So I though it would be worth repeating.
I doubt it would be anyones favourite as yet – and I hope you have subscribed to my list and seen the 50+ gifts on my subscriber gifts page


In the mean time, if you missed this offer – do check it out

I've set these pages up to give 100 themes free just for landing on my squeeze page.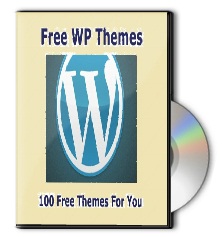 Then for an optin the reader can claim another 200 themes.
So they get 300 professional wordpress themes FREE
(exsisting subscribers don't need to optin – just look for yesterdays email with the subscriber gifts page link in it)
Then there is a small upsell of just $7 to download another 700 themes making a grand total of 1000 pro themes!
AND….
I think this is a major advantage for all my readers who invest the $7…
You also get all the pages to edit and copy the same system yourself.
Hence you can generate goodwill with the free themes,
Build your list with the extra 200, And monetize it with the $7 sales.
I've also created 3 videos for the buyers to show step by step how to set it all up, and they are linked to in the paid download of the website pages folder.
For those who might be wondering how to get some traffic to the page and build their list…
I would suggest things like :
Mailing whatever list you may have,
Posting on Twitter, Facebook and other social sites.
Adding a forum sig to your forum profiles,
Or better yet,
Join some giveaways using Keiths Push Button Giveaways 2.0
Or learn how to run your own giveaway free with Kerry & John's course at The Giveaway Masterclass
Anyways
You can see the first page here:
http://randysmith.co.uk/FreeThemes/
Naturally it's up to you to decide whether the $7 investment in the extra themes and the website will help in your online efforts, So I'll leave it to you to check the page and the video


I hope the themes come in useful even if you don't use them to build your business

Pop over and collect your 300 free wordpress themes now:
Enjoy


Randy
=====
* Sign Off
****As ever – only spend your ca$h on things that WILL help you
(Not the stuff that Might One Day!)****

Til next time
To You and Yours,
Here's hoping you're
Loving Life, Living it with Passion, And Passing it on!
Warm Regards
Randy