Attention All Digital Product Marketers, PLR Sellers, Affiliate Marketers and Webmasters...
Multiply Your Profits in Less Than 2 Minutes With Just A Few Clicks Of Your Mouse Using These Plug and Play, EPC Boosting Funnel Video Clips
Did my little video grab your attention?
(I hope so - Because that's what I'm selling here today - SIX of them actually!)
All completely 'Done For You' and Ready To Use! ... Stay on the page and keep reading to see exactly what you get and how they can benefit you and your sites...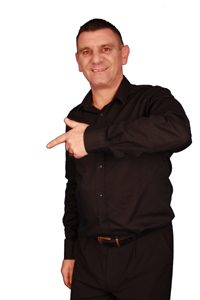 No False Promises,
Just a simple package of Funnel Clips you can start using within minutes from now.
So have a quick read, check out the videos you'll be downloading then hit the button to buy them and put them to use 🙂
Here's What You're Getting When You Purchase FunnelClips Today...
- High Converting, Fully Tested.
- Videos Upsell and Downsell For You Without Being Pushy
- Trigger immediate buy responses, subtle and effective
- Just Plug and Play and Watch Your Sales Increase
- Mp4 Files Easily Embed Into Your Funnel Pages
- Use With Youtube, Wistia, Vimeo and Amazon S3
- Increase Sales Throughout Your Funnel Instantly
What does every single top-selling product or service on JVZoo, Clickbank and WarriorPlus have in common?
The answer...
A video sales page.
Customers no longer want to read sales pages, they want video.
Yet most marketers work so hard at getting a sales video onto their home page, they don't have time to implement video throughout their entire sales funnel.
But without video on upsell pages, downsell pages and thank you pages, marketers are leaving a lot of money on the table!
What if there was a simple way to add video to your entire sales funnel, and literally double your funnel profits?
What if all the video clips were done for you in a manner that was guaranteed to increase your conversions...
It would be a no-brainer decision, right?
Now you can have powerful videos on every page of your sales funnel without wasting time writing video scripts, making the videos or even outsourcing.
Because we've done all the work for you!
Just plug these Done-For-You Funnel Clips into your sales funnel and watch your conversions shoot through the roof!
I created this plug and play solution for a recent in-house promotion and they generated 31% conversions.
They worked so well I just had to get them out to my fellow Internet marketers!
This is a complete set of videos designed to increase conversion for any sales funnel.
All the videos are scripted to trigger immediate buy responses, but in a subtle and effective manner.
They are all professionally voiced over and proven to increase your funnel conversions.
The set contains...
Opt-in Confirmation with presell
OTO-1 Upsell whiteboard videos
OTO-2 Upsell whiteboard videos
OTO-3 Upsell whiteboard videos
Downsell whiteboard video
Resell Rights Offer Upsell video
That's a total of 6 videos in MP4 format for easy embedding to your site via S3, Wista, Vimeo, Youtube.
Here's a sample of each so you can see how these would fit right into your funnel with no changes needed...
You can use one, two, three or all these clips on any funnel you want. Use them on as many sites as you want.

30 Day Money Back Guarantee!
With my '30 Day Love 'em or Shove 'em Guarantee' You can buy today and try them out. If you don't feel they will add to your conversions and enhance you sites and pages, Simply pop a support ticket in to receive a no questions ask refund of you cash!
My Support desk is at www.RandolfSmith.com/support
Well that's it.
I've shown you what I'm offering, (did you watch the sample videos... they are what you get!)
So by now you should be ready to either hit that button and get access, or you're ready to leave the page and continue on with your day.
I'm not going to promise you riches beyond your wildest dreams, or tell you that using these will add 500% increase in conversions, or make people optin at an unprecedented rate!
I'll just hope you can see the value in these FunnelClips, and if so - hit that button, make your purchase, and I'll see you on the download page 🙂
Warm Regards