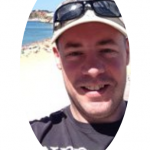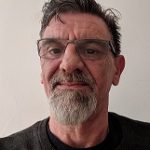 From Tony Newton & Randy Smith
"A RARE chance to have your very own video training funnel without creating a single video yourself!"

Your Own Instant Passive Affiliate Income Funnel That Brings In Monthly Commissions on Autopilot!
  ....Without Creating A Single Page, Writing A Report Or Filming Any Videos Yourself

---

"How To Create Passive Affiliate Funnels That Are Truly Set And Forget!"

- No technical skills required
- Can be set up in minutes
- All pages and videos done for you
- Provide great value to your subscribers
- Build yourself a huge list
- Create monthly recurring income on autopilot
A Quick Message From Tony & Randy
Have you ever tried creating marketing funnels before but found that they can be extremely tricky and frustrating to set up?
Creating squeeze pages, download pages, writing autoresponder messages, reports or videos to use as lead magnets....the list goes on and on.
Then, if you manage to piece all this together you find that people just don't optin or won't buy the products you are recommending.
It can be hugely frustrating because you know that hundreds of people have funnels that make $1 Million or more each year, yet you can't figure out what you're doing wrong.
Well Here's A Little Secret...
Teach don't sell.
Those 3 words can make a massive difference to your business, whether you sell your own products or as an affiliate marketer.
Let me explain...
People don't like to be sold to. If they get a whiff that someone is trying to sell them something, they will be instantly defensive and out of the door faster than Usain Bolt running to catch the bus.
But this doesn't mean you can't get them to buy products.
Instead of trying to sell, teach them how to do something. In the process of teaching them (for free) you use various tools that they will need. You don't try and tell them how good the tools are, you just use them in the process.
So now, when people are learning from you they see you using the tools and will follow along and buy them via your affiliate links.
You're not selling, you're simply teaching. And people will be more receptive to buying things because you're not trying to sell them.
  Let's Take This A Step Further...
In the process of teaching how to do a certain thing, you use tools that cost a monthly fee.
So now when someone signs up, you get your affiliate commission every single month that they continue paying for the tool.
This means you continue to get paid every month on autopilot.
Scale up the number of people who take your free training and your monthly (autopilot) commissions just skyrocket.
Now you know how to make profitable marketing funnels, how would you like to have your own done for you funnel all set up and live in the next few minutes?
Introducing:
   The Passive Affiliate Income
Video Training Funnel
This funnel teaches people how to create their very own affiliate marketing funnel.
It is a series of 8 videos that teach what funnels are, how to set them up, what lead magnets are best to use and more.
The training uses and recommends several products. These are monthly recurring products. So when people take the training, they will buy the tools via your affiliate links and you'll have your own passive income stream on a monthly basis.
Here's exactly what is included in the funnel:
You get a professional HTML squeeze page (And Randys OP page if you use Optimizepresss) that you send people to for them to sign up to the training.
Just add your own autoresponder form to it and upload to any hosting account.
You get the HTML video tutorials page (And Randys OP page if you use Optimizepress) where people watch the videos from, this is where you add your own affiliate links to the products mentioned in the training.
All videos are hosted on Amazon S3, so all you have to do is upload the page and the videos will be ready to watch. (or you can edit and add your own intro to re-upload yourself)
1. What Is A Funnel?
2. What To Offer As A Lead Magnet
3. What Tools You Need To Create Them
4. The Basic Funnel
5. The Bridge Funnel
6. The Brand Funnel
7. The Brand Funnel On Steroids
8. ClickFunnels Overview

---
PLUS - A Follow Up Email Sequence
You get 10 follow up autoresponder emails to add to your own autoresponder. These provide great value as well as recommending the various tools.
Just plug them in and your subscribers will be given daily funnel building tips to motivate them to build their first funnel.
You Can Get Started Today!
Let us take away all the stress and hassle of creating your own profitable funnel.
Just plug in your own autoresponder form, affiliate links, upload to your host and you're good to go....say hello to monthly passive income!
Buy It Now For

$47

$27

Or Choose the ZippoPay Button


The download page containing:
The HTML Squeeze Page & Files
The HTML Download Page & Files
The Written Step by Step Instructions Doc
The Complete set of 8 Camtasia Source File Videos (IF you wanted to brand them)
Randys OP Template files (Squeeze and Download)
All 10 Autoresponder Follow Up Emails (ready to edit)

If there's anything you need just contact me at the support desk below
With sincerity,
Because of the nature of this offer, it should have a NO REFUND Policy, However, As I (Randy Smith) bought the rights to this and found EVEN I could manage to follow the instructions and get my pages online, I figure if you're stuck, I should be able to help (just submit a ticket) - However if you really can't cope, I will issue a refund if you still can't manage even with my help.