Where to start?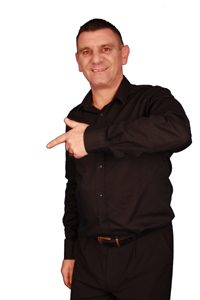 Well my full name is Randolf, but it's rarely used.
(Unless I'm in some sort of trouble ;))
At the time of writing, I'm 55 years old and I've lived.
With 4 grown daughters and at the last count, a dozen
grandchildren, I now live with my current wife and 2 teenage
step daughters. (Yep, glutton for punishment, but don't
tell Rachel I called her my current wife!)
Career wise.
I started out following my father's footsteps into the
building trade, but in my early twenty's moved into direct
sales & marketing.
Working up from Salesman to Sales Team Manager in various
Direct to Consumer sales positions, I did very well for
over 20years. I won a lot of top salesman awards, as well
as Top performing teams awards. Along with the prizes,
holidays, events etc. that come with beating targets,
setting new records and breaking paradigms.
That lead to some highly paid freelance consultancy in
sales & marketing and sales training, and even owning
my own retail store.
(That eventually went bust in 2006 – Can't win them all!)
My memories of those days, when I was a lot younger and
'money focused', are a lot like the movie plot
'The Wolf of Wall Street' (without the dwarf throwing)
Re the internet:
When my offline business failed in 2006, I had already
been dabbling on the internet to make money online for
a few years with very little success.
Luckily for me, I found a great coach/mentor, and was
earning enough to pay my bills just as my previous
fortunes & things were taken due to bankruptcy.
From 06 onwards I built sites, created products, had
some great launches that lead to some equally great
partnerships and enough income to fund my new laid back
camping and outdoor lifestyle. Rekindling childhood
passions, but with a little more luxury thrown in 🙂
Which brings us to around now.
Hitting 55 in November of 2017, I reflected on everything
I've achieved, and all the amazing things I've done or tried
that have filled my memory banks with enough for more than
one or two biographies.
It also made me realise I had different goals than my
business partner.
So we arranged for him to take over the two companies
we created (keeping a small recurring income stream),
while I spend more time with my family.
That said – I'm not one to stop doing what I love,
spending time with family, and my other passions now
fill my days. And my sense of fulfillment now comes
from coaching, writing, sharing and generally playing
around online.
I maintain a great relationship with my former business
partner, and colleagues I've met online and got to know
in real life, which is very handy, as through the years
I've always been a complete and utter technophobe, and
totally useless at anything techy.
And if you want to know any more that this lot.
Book a call and prepare to be bored sh*tless.
(I do swear and cuss a lot in real life – but very rarely
in my writing and marketing ;))
Enough about me.
Here's hoping I can get to know you too some day.
Warmest Regards