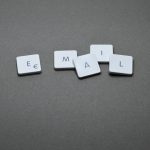 Today I have a post for you that I hope,
and do believe, will help increase your
Open Rates and thereby get more eyeballs
on your offers and Calls To Action.
On my coaching calls I often find myself
discussing Email Marketing.
This usually comes around the time of our
members launches, as they suddenly add hundreds
of subscribers to their lists, But then want to
know what to do next.
The obvious answer is to send emails that help
your subscribers, build your reputation AND
relationship with your list, and do so often to
maintain that relationship and earn commissions
from products or services you recommend!
Easier said that done for a lot of folks!
Well I do have a reputation for 'being good at
email marketing' and though I'm happy to see people
praise me publicly, I'm not one to brag and boast.
That said – I am very happy with my readers reactions
to my email, and their replies, and especially my
higher than industry average Open Rates.
But I also appreciate that so many just see what everyone
else is doing, as we all get more and more daily emails,
all demanding our attention, and promising that if we open
today's email – we'll discover the best thing since sliced
bread!
Until tomorrows email arrives, and that one is now the
best thing we can't afford to miss!
Then of course, after a few days of the same
'COPY & PASTE Swipes' that Every Marketer and His Dog
are sending, we start to become jaded and turned off,
our attention span gets shorter, and we start to
unsubscribe or simply IGNORE those emails!
Now I'll be the first to admit there's a lot to writing
emails that get opened, get attention, get the clicks,
and build that reputation we all want with our readers.
We'd love them to stay subscribed for years, and always
look forward to opening our emails.
But what can a newer, less experienced marketer do, to
differentiate themselves from 'the crowd'?
Well that's where I'm hoping my SINGLE ADDITION Tip
will help!
Whether you give it a try is your choice, but what have
you got to lose?
So here it is:
Add Something (A Single thing) that makes YOUR email
different to everybody elses!
Something that gives your readers a REASON to keep your
email, as they mass delete dozens or more others, before
investing their time in Opening yours among their favourite
markerters.
A Pattern Interrupt By Way of…
Listen, When all of us see our inbox filled with marketing
emails promoting today's best thing since…
We save our favourite marketers email to actually open.
Now if you're an established guru with a huge following
and provide value in each and every email,
OR if you have a list so HUMONGOUS that even 5-7% Open
Rates get you hundreds of clicks and a heap of daily
sales and commissions, then feel free to carry on.
But if you're new to email marketing, new to sending regular
emails to your list, and haven't yet built a reputation…
That doesn't stop you from building your relationship, and
having your emails eagerly anticipated, and marked as a
Keeper To Open and Read!
And before you become a master wordsmith and engage your
audience with some smooth writing, hot actionable tips,
insights they'll benefit from etc.
You can start by adding a single pattern interrupt that
will begin the process of getting your emails added to a
that list of ones to keep.
That Something Extra most don't do.
I'd love to have time to get into why using swipe emails
from an affiliate page the same as everybody else is not
a great idea, and how using them as inspiration, but
actually rewriting them based on your own reviews and
findings etc. can (and does) help!
But today we're focusing on that Single Addition that
even a newbie, sending out their first email, can start
using Right Away.
And that is to add 'Daily Curiosity' by way of an additional
element you can acquire free, and simply paste in a P.S.
I say 'Daily Curiosity' because I know we are all different,
and what I do might makes other uncomfortable, so I'm about
to share My Personal one, along with a few ideas for you to
consider.
Ideas that I hope might spur on your own imagination to
think of other alternatives You would be happy to add and
see a difference in your daily open rates!
(By The Way – this also helps with retention, keeping
people on your list even on days they aren't in a
spending mood, or are too busy working on their
business to bother with a lot of emails!)
Mine is a 'Daily Smile!'
At the bottom of every broadcast email I send, I include
a 'daily smile' – a Joke, a funny story, even borderline
rude or offensive ones, which does get rid of any complainers
early on, But Also ensure most of my readers Look Forward to
my email, in order to have their daily smile!
So that ensures they open my email each and every day, and
has me at triple the industry average Open Rates!
Now I realise some people might not be comfortable sending
jokes, and don't want to differentiate themselves in a
way some might find non business like.
Hence the further suggestions.
(Cos the principle is the same!)
Your daily pattern interrupt (daily curiosity) might be:
A Daily Joke (like mine)
A Daily Spiritual Quote
A Daily Business Quote
A Daily Self Help/Personal Development Quote
A Daily Movie Quote (that may fall into one of the above)
A Daily Darwin Award short
A Daily On This Day in History short
A Daily Did You Know fact
I hope there's something in the above list you can
search for, feel happy to use, or at least get ideas
of your own from 🙂
Personally, I subscribe to sites that send me my daily
bits by email, and copy them into a text file to pick one
from for each email I write.
And YES.
My readers reply almost daily with a comment about how
my daily smile gave them a giggle on an otherwise boring day,
or how they stay on my list because they look forward to
their daily smile.
How they don't buy stuff every week, but keep reading,
stay subscribed, and do use my links when they want something.
And as mentioned – I get the odd unsubscribe from someone
telling me I'm going to hell, or how unprofessional I am.
Which is fine, as I genuinely believe I'd struggle to help
them as a customer, cos we can't get on with every person
on the planet. So at least I know those who stick around,
reply to my emails, stay subscribed, and buy through my
links are all people I can get on with and have a conversation
with by email reply.
And they usually, and so far have, been staying on my list
for years! (while still opening my emails daily!)
So there you have it – One of my Secrets to having a
reputation for being good at email marketing.
And one I genuinely hope will help a lot of my readers to
increase and maintain their open rates and thereby the
results of their email marketing 🙂
Finally – if you're interested in Coaching, Or want to
Discover The Simple Formula For Automated Sales & Success!
http://randolfsmith.com/likes/AutoSalesSys
(or just have the facility to speak to a coach each and
every week if required)
Watch the webinar above, and learn.
(Take actionable notes and put them to use!)
Then stick around for the coaching offer at the end.
Finally – if you're not on my list – feel free to
join it if you want a daily smile along with my ramblings.
https://randolfsmith.com/subscribe/
Cheers

P.S. No Joke (this isn't one of my emails) 😉
Just the usual – Please feel free to Like/Share/Comment
and spread the word if you found this useful.
Thanks.