After a ramble to my email subscribers,
and the feedback I received, It seemed
a good idea to create a post and include
the 2 parts my emails mentioned.
In the hope it might do 2 things.
1 – Expand your mind and Self Belief
And 2 – Make you think about how you
speak to Yourself (and others)
Part 1: Self Limiting Beliefs.
A short and probably crude, but
hopefully effective lesson in
psychology, and how we limit our
beliefs.
It's one of those topics that I often
discuss on my coaching calls, trying to
explain to some of our clients how
their own mind is trained from an early
age to accept certain limits on what
they can do.
And how those limits form beliefs, and
eventually cause people to have a
'Self-Imposed Limiting Beliefs' on
their income potential.
(Basically BELIEVING a certain figure
is as Much as they can possibly earn!)
When I got started in sales and saw
some early success, I remember being
thrilled that I had earned more than my
Father, a skilled tradesman!
Only to be pushed and pushed by my own
managers, mentors, bosses etc., until I
earned far more than my Dad ever did.
When I was earning 25K and my Father
was still around 20K, I recall him
bragging to his friends at how
successful his Son was as a salesman.
As I surpassed 50K, I figured I'd hit
my limits.
Only to be pushed further….
And thankfully, surrounded by people
who encouraged me and encouraged my own
further education into why anything is
possible, if we only believe it.
When I set my goal to hit 100K, and
failed. – I still got to 88K that year.
(Back in the 90's when that was more
than qualified professionals, or even
Political leaders earned.
To be paid more than those who run the
country… I honestly figured I'd made
it. lol)
OH, and this isn't JUST about income
potentials.
(A silly side note, and not meaning it
in a bragging way, as I still failed in
relationships. But Hey… I'm an
'ugly-nowt special' guy, who has always
dated the most attractive of ladies,
the model in the room, the ones no one
else dare talk to etc. Due to my own
belief that I could make up with
laughter and self confidence, what I
lacked in looks. And did!)
Getting back on point.
It probably was easier to push through
my own 'Self Limiting Beliefs', due to
the profession I was in, the people I
associated with, the reading and study
I did.
BUT SOMETIMES…
At times over the years when I've tried
to help others believe they too can
surpass their own goals, I've found
it's difficult with some to have them
'Just Accept' what may be possible.
In FACT – with some I found it was
easier to get them to believe, ONCE I
SHOWED them the OTHER SIDE…
What I mean by that, is, I showed them
HOW Self Limiting Beliefs can be
trained into us.
By two examples…
Large and Small -> Elephants & Fleas!
In one example, we have the mighty
Elephant… HUGE and Powerful.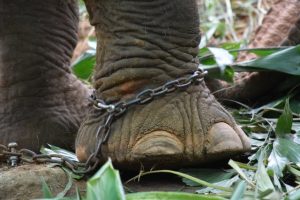 But from a very early stage, those who
are trained to work for man, have a
chain tied to their foot. Struggle as
they may, they cannot get clear of it.
And eventually they give up trying.
Once that happens, the chain can be
replaced with a simple rope.
Something they could quite easily break
with one quick tug of their adult
muscle, weight and power.
But they Don't!
They have a Self Limiting Belief that
they are chained and cannot escape!
We Know they could easily break it…
They don't believe it.
What about the Fleas?
Well there's another tale I'm sure
you've heard…
Firstly how strong fleas are by
comparison to their size, and how high
they CAN jump.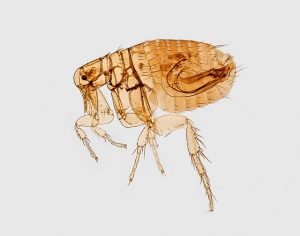 (Fleas can jump 150-200 times its own
height. The power from a flea jump is
roughly equal to that of a space
rocket.)
And yet… If you put the fleas into a
Jar, and put the lid on the jar.
They will bang their heads a few times,
then learn NOT to jump as high.
From what I've read, it takes between 3
days and a week, to have all the fleas
in the jar NEVER AGAIN jump higher than
the jar lid, and even pass that
knowledge on to their offspring!!
They have a Self Limiting Belief that
jumping any higher would cause head
injuries, and therefore, they never do.
So now that we KNOW about Elephants and
Fleas, and how Self Limiting Beliefs
can be trained into them.
Let me ask you…
Do YOU Have Self-Imposed Limiting
Beliefs?
OR, are you starting to see that it
could just be the habits and beliefs of
everything that has gone before, that
cause you to restrict what you believe
You CAN ACHIEVE?
I hope I've given you some food for
thought 🙂
That you re-examine what you believe is
or isn't possible, or at the very
least, pass on the facts about
Elephants & Fleas to your children 🙂
And now for an even more fascinating,
and hopefully entertaining AND enlightening,
Part 2…
Questions/Framing/SelfTalk/Water/Plants…
After sending the above to my email
readers about self limiting beliefs
I received a reply from another
marketer and friend Dr.Mani.
Mani reminded me of something HE did
that I have done too…
It was about Framing questions in a way
to help our subconscious minds provide
us with answers.
As the good Doctor said:
"Dad would frequently respond to our
requests for expensive
stuff with: "No, we can't afford it
right now."
Once, irritated by the answer, I
replied: "That's because you don't ask
the right question?"
Startled, he asked: "What IS the right
question?"
I said: "HOW can we afford it right
now?"
It's a subtle frame, but makes a
powerful difference – because it sets
your mind thinking about ways and means
to afford it, rather than stopping it's
thinking, because you have decided you
cannot!"
As he said, Subtle, but very powerful.
Try it, and see how many more ideas you
come up with, even daft or silly ones,
but eventually practical ones that
offer solutions to challenges you would
otherwise have already given up on!
It actually reminded me of a book I
loaned someone and can't remember the
title or author of, only how Powerful
it was, and again… it's about the
power of words.
And training ourselves to focus on the
right words to get to Solutions.
And that lead my weird brain to run off
on another tangent, that I really
wanted to share in the hopes that it
helps my readers.
Self Talk.
What we say to ourselves when we look
in the mirror!
Here comes the fun part that's going to
make you say WOW!
And hopefully, have you start seriously
considering the words you use when
talking or thinking to yourself.
Firstly, a reminder that not only our
planet, but our Human bodies are made
up of what, 70-80% WATER?!
Check that for yourself if you need to.
THEN go watch the video about Masaru
Emoto and his experiments with Water.
Nutshell… He spoke to Water, or
played music to Water, and other
things.
As simple as complimenting one jar of
water, being horrid to another, and of
course, a control for the experiment.
Then froze the water to slice and view
it under a microscope…
And WHOA, WOW, WHAT???
You should see the beauty and or the
ugly images created.
If WATER can be affected by How and
WHAT we say to it…
Just in case, cos I know doubters
always have an off the cuff remark to
dispel these types of stories.
So here's another video. A guy who saw
the Water experiments, and did his own
with Rice (That had been cooked in and
soaked up ->Water!)
Again, 3 sealed jars of rice, a
control, then a hate jar and a love
jar. (As in what he said to them)
And again – Watch and see the result
for the 3 jars!!
Finally… I'm sure we all know someone
who Talks to their Plants?
Nutters right?
Weirdos, strange folk, gullible etc.?
OR ARE THEY?
Last video for you to check.
It's actually about Bullying and why we
should be careful with the words we say
to other Humans.
But again – WOW – does it help make the
point about the POWER in our words.
Seriously – watch the video (and get
your kids/family to watch too)
2 identical plants in a controlled
situation, one bullied, one loved.
And see which thrived and which died!
OK, I'm sure I haven't done justice to
the Power of WORDS, and the Power of
our Minds.
But maybe by watching those videos,
checking about how much WATER we are
made up of, and seeing the effects of
WORDS on Water/Plants and our Minds,
You might just have a breakthrough in
the way You Talk To Yourself from now
on.
Or HOW you ask Yourself Questions when
faced with new challenges?
Don't think about why you Can't.
Ask How can I?
Don't focus on a LACK of…
Focus on Changing or How to change.
Even saying DON'T is weird when it
comes to our subconscious minds.
It works differently to our conscious
mind.
In that it only gets to work on the
core of our statements.
EG.
If I say…
DON'T think about an Elephant!
Let me now ask you… the Elephant you
weren't thinking about…
Was it a cartoon elephant, or a real
one?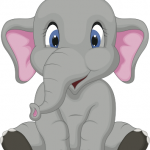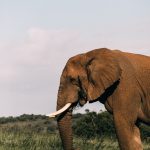 Hehe
OK…
Enough Psychology and mumbo jumbo for
today.
I hope you enjoyed the post and the video.
And please do comment 🙂

P.S. OH… Final comment.
In reply to when I first emailed the above,
I was asked about the coaching program I'm
involved with.
Well it would be wrong not to include a
link, but rather than a pitch, Here's a
webinar that gives a lot of Free Info and
Advice, then only pitches our program at
the end.
https://randolfsmith.com/AutoSalesSys
So if you want to build an online income,
maybe invest some time in watching the
above 🙂
Then decide for yourself if it's worth
investing in for you.