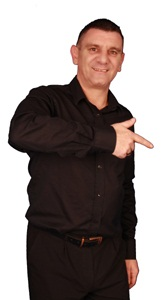 Hello and welcome to my Blog (2nd time around)
My name is Randy Smith (Randolf on a Sunday or if I'm in trouble), and although I first started blogging back in 2007, I deleted everything a few years ago when I lost the motivation to post fresh content.
Basically, I became too successful to keep up!
However, things change, and after a recent decision to 'slow down', I'm back to just doing what I feel like, as opposed to what I had to do in order to maintain a complex business with too many moving parts, that took all my time, and left me no longer enjoying what I do as much as I used to.
So here I am, back to doing what I want, and not what I have to do.
(Start as you mean to go on? – or should that read Start OVER, as you mean to go on?) 😉
If you didn't know me before, feel free to click a few links in the menu to discover more about me.
And if we were previously connected. Well, You'll remember what I'm like, so be prepared for my Rambles.
Right…. that's enough for a first post.
Catch you soon.